Men's Superfood: Men need certain nutrients to take care of their health. Men have many problems related to prostate cancer, heart, high cholesterol, sugar, blood pressure and sexual health. In such a situation, to avoid diseases and to keep yourself fit, you must include some superfoods in your diet. Such a diet is necessary for the health of men so that their muscles can become strong and they can feel energetic. You must include fruits, vegetables, whole grains, lean meats and low-fat dairy products in your diet. Today we are telling you about such foods which are very beneficial for men's health.
1- Milk and curd- Milk and curd are the most important in the list of superfoods. Dairy products are very beneficial for the health of women, men and children. Milk and curd are also considered a good source of protein, calcium and lutein for men's health. Rich in amino acids is found in milk for those who build muscles. Yogurt contains protein, potassium and good bacteria, which keep the intestine and stomach healthy.
2- Fatty fish- Men should include foods rich in omega 3 fatty acids in their diet to take care of the heart. Salmon, herring, sardines and halibut fatty fish are good sources for this. The body gets omega 3 fatty acids, proteins and other nutrients from fish. Due to which the risk of heart diseases is reduced.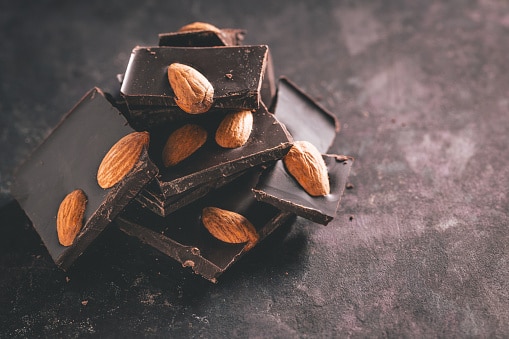 3- Chocolate- You can consume chocolate to improve blood flow in the body. Flavanols are found especially in dark chocolate, which helps in reducing bad cholesterol and keeping blood circulation good. Blood pressure is also controlled by eating dark chocolate. Dark chocolate is also beneficial in removing sex related problems.
4- Soya Foods- It has been revealed in many research that soy foods are very beneficial for men. With this, prostate cancer in men can be prevented. Soy food also increases estrogen hormone. Therefore, men must include soybean, tofu, soy milk and miso soup in their diet.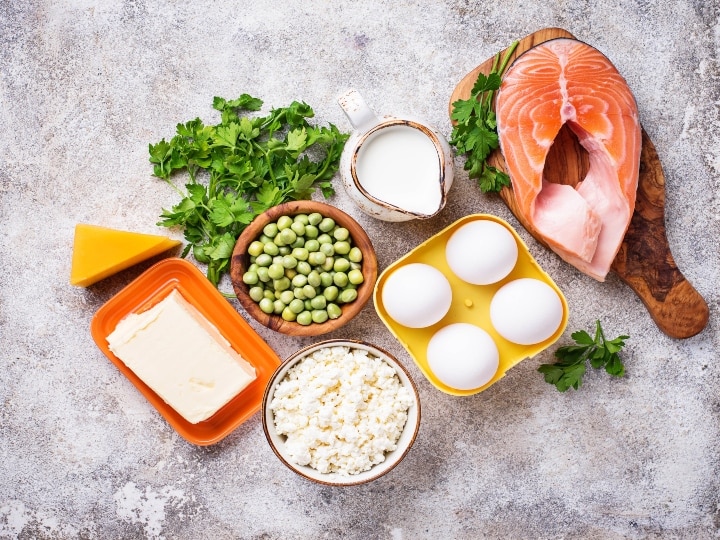 5- Eggs- Eggs are very beneficial for everyone. Eggs are considered at the top of the list of superfoods. Eggs are rich in protein, iron, calcium, vitamin B, vitamin D and lutein. You must include one egg in your diet every day. Egg yolk contains 185 mg of cholesterol which is needed for 1 day for a healthy body.
6- Orange vegetables- Orange vegetables are very beneficial in eating. They make the eyes strong. Orange fruits and vegetables are rich in beta-carotene, lutein and vitamin C. Research has shown that orange vegetables contain a lot of nutrients, which reduce the risk of prostate. You must include things like carrots, pumpkin, sweet potatoes and paprika in your diet.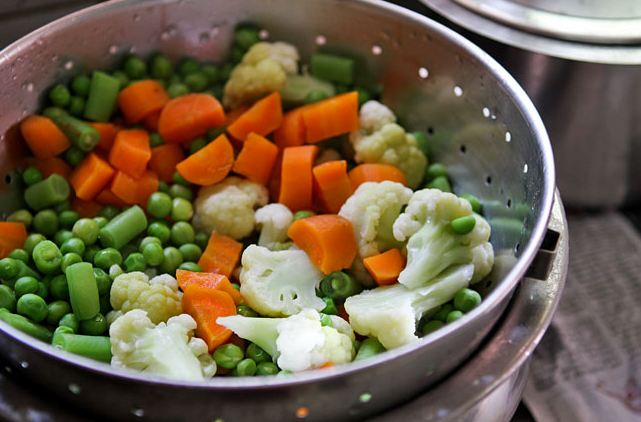 7- Green leafy vegetables- Men must include green vegetables in their diet for their health. You should include green vegetables like collard greens, and kale in your diet. This keeps the eyes healthy and also reduces the risk of prostate cancer. Lutein and zeaxanthin are found in abundance in green vegetables. Both these nutrients protect against cataracts and other eye diseases.
8- Avocado- Men should also include avocado in the diet for healthy fat. It contains monounsaturated fat, which lowers bad cholesterol. To stay healthy, you should include monounsaturated fat in the diet instead of saturated or trans fat. You should also include olive oil and nuts in your diet.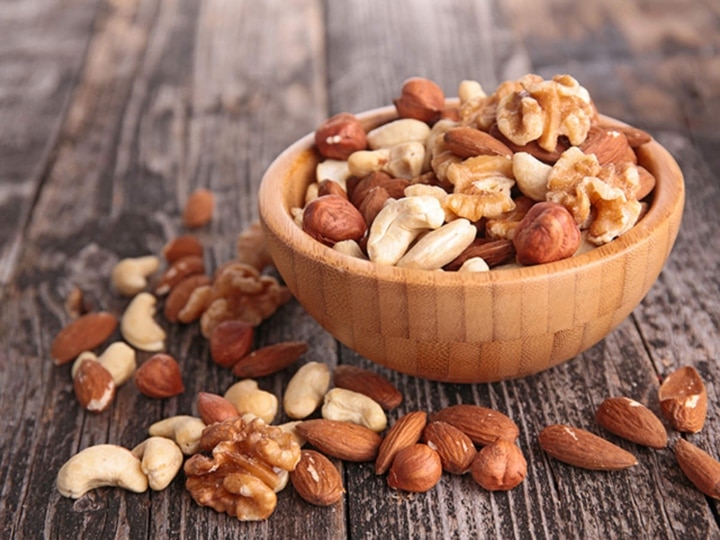 9- Nuts and Seeds- Men should also include seeds and nuts in their diet. They contain a lot of protein, fiber and essential healthy fats. Walnuts and almonds reduce LDL cholesterol from the body. Dry fruits also reduce the problem of blood clotting in the body. It also reduces the risk of prostate and colon cancer.
10- Spinach- You must include spinach in your diet. Spinach is very beneficial for everyone's health. Spinach contains a lot of magnesium. Due to which it works to dilate the blood vessels in the body. Spinach is very important for good blood flow in the body. Spinach contains folate and many nutrients necessary for men's health. Spinach is rich in magnesium to boost testosterone.
Disclaimer: ABP News does not confirm the methods, methods and claims mentioned in this article. Take these only as suggestions. Before following any such treatment/medication/diet, consult a doctor.
Also read: Include these 10 superfoods in the diet for children's physical and mental development
Check out below Health Tools-
Calculate Your Body Mass Index ( BMI )
Calculate The Age Through Age Calculator
.